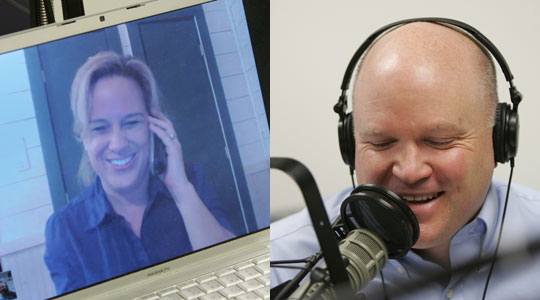 Listen to the show:
Podcast: Play in new window | Download
Due to technical difficulties at WQOM, our interview on January 3, 2012, with Danielle Bean, editor-in-chief of Catholic Digest and co-host of CatholicTV's The Gist, did not air on that date, although we were able to release it as a podcast on this site. In order to ensure that our entire listening audience can hear this inspiring interview with one of the leading Catholic women working in media today, we are re-airing the complete interview today as recorded on January 3.
We hope you enjoy this re-broadcast as much as we did. Danielle is certainly worth listening to twice!