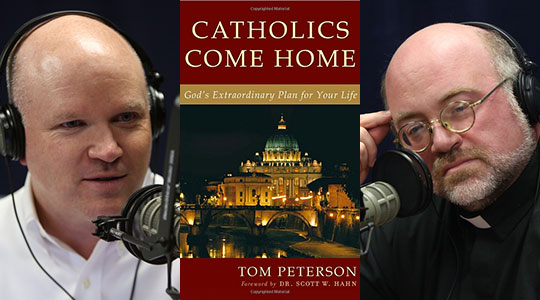 Listen to the show:

To end the year and begin the new one, The Good Catholic Life is bringing you some of our favorite shows from 2013. We will return on January 6 with an all-new show for the new year.
Today we bring you an encore presentation of our interview with Tom Peterson. God has a custom-made plan to fulfill the deepest longings of your heart and Tom Peterson wants you to discover it. The founder of Catholics Come Home has a new book of the same name that lays out God's extraordinary plan for your life and joins Scot Landry and Fr. Chip Hines to discuss his new book as well as the unique program he developed to allow dioceses to reach out to inactive Catholics through compelling television commercials.
Complete shownotes may be found on the original airdate's show page.