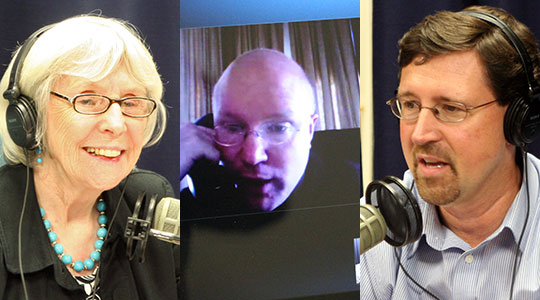 Today's topics: News Headlines for the Week ending 8/15/13
Summary of today's show: Our usual Thursday panel of Scot Landry, Susan Abbott, Gregory Tracy, and Fr. Roger Landry considered the headlines of the week, including a nautical Marian procession; a new abbot for Glastonbury Abbey; anniversaries for LaSallette Shrine and for the Festival of Three Saints; Youth Days in Lawrence; and a "mystery priest" identified.
Listen to the show:
Podcast: Play in new window | Download
Today's host(s): Scot Landry and Susan Abbott
Today's guest(s): Gregory Tracy, managing editor of the Pilot, the newspaper of the Archdiocese of Boston, and Fr. Roger Landry, pastor of St. Bernadette Parish in Fall River
Links from today's show:
Some of the stories discussed on this show will be available on The Pilot's and The Anchor's websites on Friday morning. Please check those sites for the latest links.