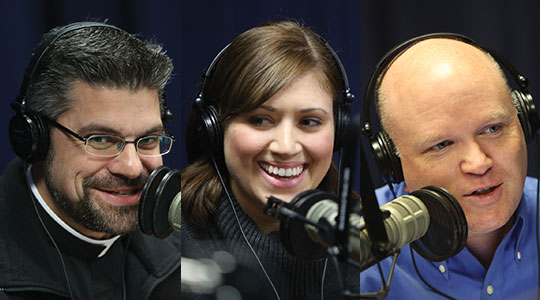 Podcast: Play in new window | Download
The Good Catholic Life is on summer vacation! In the meantime, we're bringing you some of our favorite shows. We will return on August 5 with an all-new show.
Today, we bring you an encore presentation of Rebecca Hofmann, who made a decision to put her faith into action by becoming a missionary of chastity. As a member of Generation Life, Rebecca is one of a team of five that travels about the country talking to middle school and high school teens about the beauty of God's plan for love and sexuality, and for many of them it's the first time they've ever heard about chastity. Scot Landry and Fr. Matt Williams talk to Rebecca about how she came to this ministry, some of the results she's seen in the kids she's talked to, how the missionaries depend completely on God's Providence to complete their work, and how she's come to this as her life's work.
Complete shownotes may be found on the original airdate's show page.