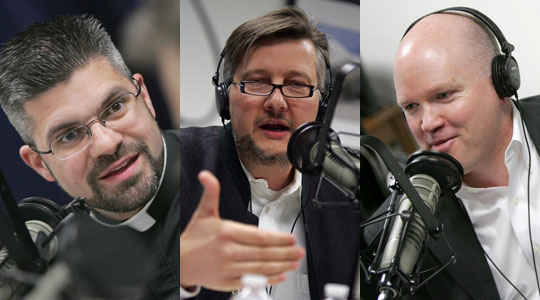 Podcast: Play in new window | Download
The Good Catholic Life is on summer vacation! In the meantime, we're bringing you some of our favorite shows. We will return on August 5 with an all-new show.
Today, we bring you an encore presentation of Scot Landry and Fr. Matt Williams who welcome Andreas Widmer, who discussed his experiences as a Swiss Guard during the reign of soon-to-be St. Pope John Paul II, his reflections as a Catholic businessman, and the witness he gave at the 4th annual Eucharistic Congress for Young Adults in Boston's North End in this show originally aired on March 30, 2011.
Complete shownotes may be found on the original airdate's show page.