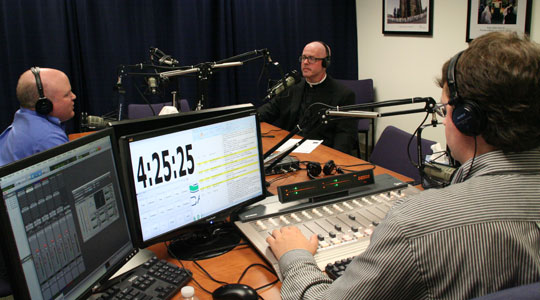 Listen to the show:
Podcast: Play in new window | Download
For this Thanksgiving Friday, we bring you another of our favorite episodes. This time we revisit Cor Unum Meal Center at St. Patrick Parish in Lawrence and their pastor, Fr. Paul O'Brien.
Fr. O'Brien shares his story of St. Patrick's, a parish of both longtime residents and immigrant families in the poorest city in Massachusetts that has created an innovative and effective meal center that not only the hungry, but respects their dignity and treats them with the respect you'd find in a top restaurant serving its clientele.
Complete shownotes may be found on the original airdate's show page.