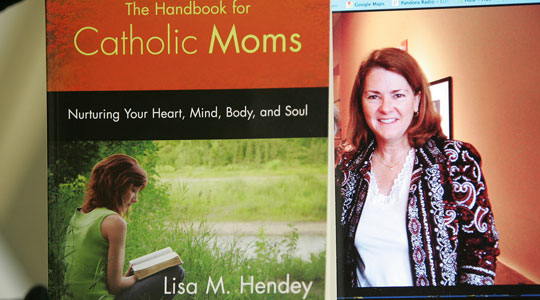 Listen to the show:
Podcast: Play in new window | Download
All this week, The Good Catholic Life is bringing you some of our favorite shows from our first 200. We will return on January 3 with an all-new show for the new year.
Today we bring you an encore presentation of Scot Landry's interview of Lisa Hendey, founder of CatholicMom.com and author of two books, "A Handbook for Catholic Moms" and "A Book of Saints for Catholic Moms", which are great resources for mothers of all ages who are looking to connect with other Catholic moms, for resources for forming their kids in the faith, and for ways to spiritually nourish and refresh themselves.
Complete shownotes may be found on the original airdate's show page.