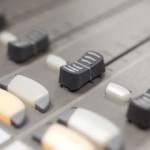 The Good Catholic Life is coming on Ash Wednesday to WQOM 1060AM, Boston's Catholic radio and will be available weekdays from 4 to 5 pm.
Broadcasting from Boston and hosted by folks who grew up in and know the Boston area, we're all about living a good Catholic life in our hometown. Our regular host is Scot Landry and he will be joined each day by a regular series of co-hosts as well as guests to discuss a variety of topics.
Cardinal Seán O'Malley asked Scot, who is also the Secretary for Catholic Media in the Archdiocese of Boston, to create a radio show in cooperation with WQOM and the Station of the Cross network that will
Share and discuss the initiatives and efforts of Cardinal Seán to renew the Church;
Provide formation to understand Church teaching to live a happy, holy, and good Catholic life and to help further the Church's mission in many ways, including evangelization and promoting the family, the dignity of life, the needs of immigrants and the poor, and respect for the Magisterium; and
Profile the ministries, apostolates, and Catholic leaders within the Archdiocese and our region who are effectively bring the Gospel message to the city streets and our neighborhoods.
The Good Catholic Life will also look at the news of the day locally, nationally, and globally to explore what's happening in the world around us from a distinctly Catholic perspective.
Above all, The Good Catholic Life will be honest, comprehensive, informative, formational, and fun, and show that the good life is the Catholic life and the Catholic life should always be The Good Catholic Life.